Take the awkward out of payments
Getting friends to pay is awkward.

Send a Volley

instead and get paid in

just a few taps ✌️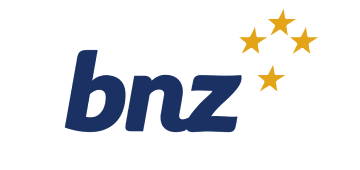 Other banks coming soon
Request money from anyone
Paid for dinner last night? Or flights for the ski trip? ⛷️

Volley lets you share a link to get paid back.
Pay with your bank
Pay any Volley link directly from your bank's app.

No more setting up account numbers or payees.
Get notified, instantly
Volley will let you know as soon as you're paid.
Say goodbye to chasing down old debts 💸
Volley is launching soon
Be the first to get access and start getting paid without the awkward questions
Volley is a new app that lets you share requests for friends to pay you, like for dinner or a weekend away.
Your friends can pay you back directly from their banking app in a few taps. Best of all, they don't even need to have the Volley app to pay.
No more copy-pasting account numbers, saving payees, or uncomfortable discussions about money. Just send a Volley instead and get paid without the awkward!
Making a payment request with Volley is easy: just enter how much you need and what it's for. We'll give you a link you can share over Messenger, Instagram, SMS, email or anywhere else.
When a friend taps your link they'll be taken to their bank app to pay. Volley magically inserts all your details, so all they need to do is confirm.
Plus, we'll send you a notification as soon as they've paid, so you don't have to go digging around to check. Easy right?
Volley payments are safe and secure, and made using Open Banking integrations with your bank. We will never ask you for your bank's password or security codes.
Yes, Volley only uses official, secure, contracted Open Banking APIs provided by your bank.
We'll never ask you for your bank password or security codes and we don't need you to send us money to "top up your wallet". Your money stays safe and secure in your bank - where it belongs.
What banks does Volley work with?
Volley is available now with BNZ.
We're working hard on adding support for more banks. If you'd like to help out, be sure to tell your bank how much you'd love to use Volley 😎
How long does a payment take?
Volley payments are the same as a bank transfer you'd make through your banking app and in most cases will arrive in your account in an hour or less, 365 days a year (9am to midnight).
If you and your friend are with the same bank, the payment will often be instant.
Volley is 100% free for individuals.
Businesses using Volley to accept payments pay a processing fee.
Can I use Volley for my business?
We're rolling out Volley for businesses soon.
If you're interested please join the waitlist and let us know how you'd like to use Volley.
Volley is made in Wellington by James McCann and Jack Callister.
We built Volley because we saw that Kiwis are missing a fun and easy way to deal with the admin of sharing costs with friends.
We're growing our team! If you want to join us and build the best consumer experience for payments in New Zealand send us email at hello@volley.nz, we'd love to hear from you.